$chultz's budget balloons on City Hall
Already set at a staggering $20m, construction is well in swing. However, $chultz is going to tell us that because of "manufacturing costs", the budget has swelled another $5m. "It's ok," he'll tell us all via the Boerne Star. "We've cut our street maintenance budget to make up for the shortfall so things can stay on course." Because, as we all know, we need a $20-$25m City Hall WAY more than we need adequate roads. You know, priorities.
17 Herff is Destroyed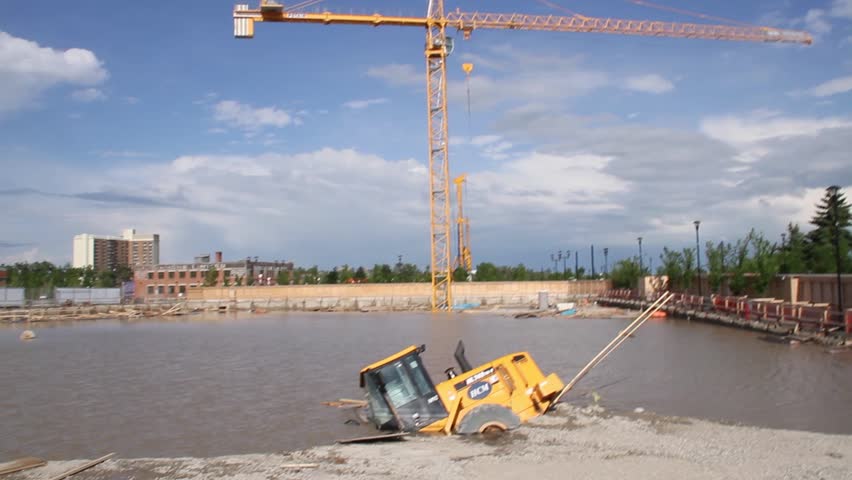 Every time it drizzles, 17 Herff becomes a muddy field. Because God has a sense of humor, we get a late spring deluge of rain ala 2015. Citizens gasp at the sight and then laugh their asses off as the earth moving equipment and partially-finished buildings are sent into the Cibolo for a watery death.  The developer then has top-secret meetings with $chultz & Co and has the area re-zoned so that they can concrete in the banks of the Cibolo much to the chagrin of, well, everyone. He then re-packages the entire project as a mini-San Antonio-river type project. All adjacent properties are then re-zoned to accept high-rise hotels.
Brewery industry takes over for the Mexican food industry in Boerne
With Tusculum Brewery online, and the incoming Fralo's Pizzaria, Boerne becomes the Hill Country's most popular micro-brewery destination, finally overtaking our long running title as "Most Cheap Ass Mexican Food Per Capita" town. That's good, I guess. Larry Woods re-brands his CVB pitch to "Come get Blitzed in B-Town!"
I Blast all the Ducks on River Road straight to hell
Been saying it for years, and I'm not getting any younger. It's bound to happen some bourbon-soaked night. Don't say I didn't warn you.
Grossman's Complete Takeover is Complete
One of the area's most reclusive families, and a family that owns a LARGE portion of town, Ms. Grossman steps out from behind the curtain on a random Tuesday in early Spring and explains that her takeover of town is now complete. $chultz is named her VP of Development and that she has managed to purchase all of North Main. Plans include bulldozing almost all buildings, a Chick Fil-A, a Target past Fritze's, and a new movie theatre. Bums is being transplanted into Doug's Liquor Store, and strangely, Bella Sera is being put in the old Riverside location. $chultz waves to the cameras and explains it was all made possible due to him ignoring zoning laws for years, so why start now?
Toll Roads go in on Highway 46
Some that are currently sitting on our beloved City Council have spoken out publicly in favor for toll roads on I-10, so they are now launching their idea to fix Highway 46 traffic: toll roads. After they expand the road to 4 lanes, the outside two lanes are now toll roads, leaving the inner 2 lanes still completely gridlocked, but hey, those Cordillera folks can get from the high school to their front gate in record time.
Berges Fest moves back to Town Square
Why is this even a thing? What in the hell is wrong with you people? Berges Fest was tossed from Town Square because they tore up the grass…but 
they put Market Days on the grass every other weekend?  Oh, and we can pay our City Manager $300k+ a year, but we can't put in artificial turf? C'mon people. I want Berges Fest back on Town Square and I'm gonna bitch about it until it happens.
Comfort's Population Explodes
This is going to happen, and soon. I don't think Comfort knows it yet because they're too busy doing whatever Freethinkers do, but the tidal wave is coming and they are next in line. Boerne just got steamrolled by some sly leadership and lax regulations, and as soon as people figure out that 10 minutes up the road lies an equally quaint and charming small town, they are toast. Keep in mind Comfort has virtually NO rules as far as zoning or even government. Developers can do ANYTHING they want, ANYWHERE.  It will be a bloody free-for-all and it will bum me out.  But I will drink Hill Country Distillery's moonshine while I watch it happen.
Tim Handren wins Mayoral election in landslide
Yes, we have a viable candidate to oppose $chultz's reign. He's a smart guy, he is passionate about this town, he's asking the right questions…and here's the kicker…$chultz HATES him. That should instantly sway your vote, and because of this, Handren takes it in a landslide, proclaims me as Deputy 3rd Under-Secretary for Duck Management….aka….The Enforcer.
I hope 2018 was good for you. If it wasn't, may it kiss your ass. I hope 2019 is all you could hope for, and I keep praying for all of us. You should do the same.
Until next time,
Quit Bothering Me.